10 Essential Tips to Prepare for your Formal Hair & Makeup
As a hair and makeup artist on the Gold Coast, I've helped hundreds of girls get ready for school formals over the years. I've found that the two biggest special occasions in life where people like to have their hair and makeup done professionally are wedding days and their formal.
School leavers often have lots of questions (you're always very welcome to ask them!). Occasionally there's a little stress involved (like trying to book your hair & makeup booking the week before eeeeek). But there are a few little things to remember to help you enjoy your special day and feel amazing.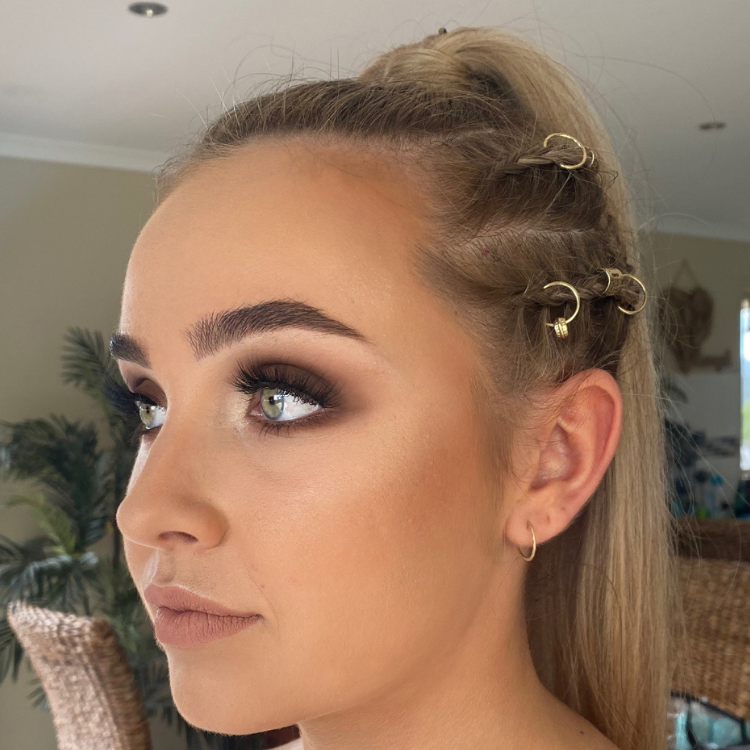 1. Book your hair & makeup service immediately.
There is no such thing as booking hair and makeup too soon. When you know a date, it should be the very first thing you do.
Think of it this way. There are probably 50-200 girls in your year just at your school, and there will probably be a few other school formals on the same day. That means hundreds, or even thousands of girls are all trying to book hair and makeup on the same day.
Experienced hair and makeup artists will book out months in advance. If you leave it too long, you'll end up stressed and with regrets.
2. Trust the professionals.
We are here to help and give suggestions. If you don't normally wear makeup but want an ultra dark smokey eye, we may suggest something a tad less intense. Or if you're wanting a certain lip colour and we don't think it will work, we'll tell you. On the other hand, if you have no idea what style of hair & makeup you'd like, we'll make suggestions!
3. Don't be afraid to ask for what you want.
Yes, we can make suggestions, but if there's something you specifically want, then ask for it. Whether you like your eyebrows done a certain way, or you'd like to have lots of bronzer, then tell us or we won't know. We love pictures, so if you've got some ready to show us, then it's super helpful.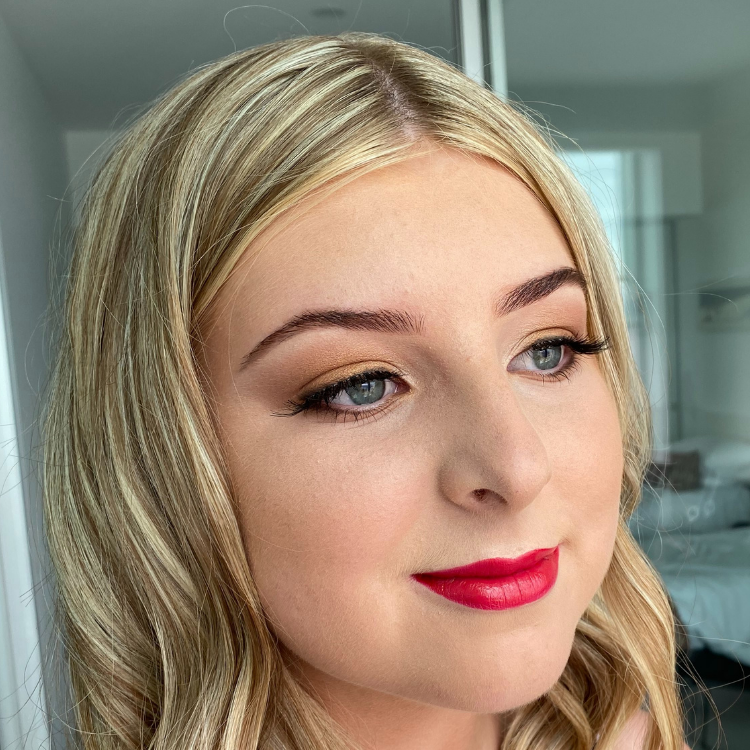 4. Prepare your hair.
Depending on your preferred hairstyle, and also your hairstylist, the advice may be a little different. I personally prefer your hair to be dry and washed the day before.
If the hair is freshly washed, sometimes it doesn't hold quite as well. Alternatively, if the hair is a little too dirty, then it looks…well, um, dirty. Have your hair clean and free from products such as hairspray or gels after you've washed it.
If you're having your hair specifically blow dried then the above advice won't be relevant.
5. Prep your skin.
In the days and weeks leading up to the event, keep your skin happy, healthy and well moisturised. To avoid having a break out or skin reaction, steer clear of using any products that you wouldn't normally use. Do lightly exfoliate your skin the night before your event.
Also keep your skin hydrated. Moisturise your skin morning and night, and also stay hydrated from the inside by drinking plenty of water and eating well.
6. Contact lenses.
If you wear contact lenses, it's best to put them in prior to attending your makeup appointment. No matter how experienced you are at putting in contacts, it's just better if they are already in.
You'll definitely have to touch your face/eyelids to put them in which may affect your eye makeup. In addition, you may be contending with false lashes which could make it a little more difficult than usual to get your lenses in.
7. Make a list of any known allergies and irritants.
As a makeup artist, one of the most terrifying things is when a client says, "I'm allergic to some cosmetic products, but I'm not sure which ones". The last thing you want is for an allergic reaction to occur in the middle of the event. We can do patch tests for a reaction but it's not quite the same as wearing the makeup for a whole evening.
Eyelash extensions. If you do opt for lash extensions, make sure they are freshly done and tidy (they should be between 24hours – 1 week old). They can start to look a little gappy after about a week or so. In some cases, false lashes can fill out gappy lashes but it's not ideal.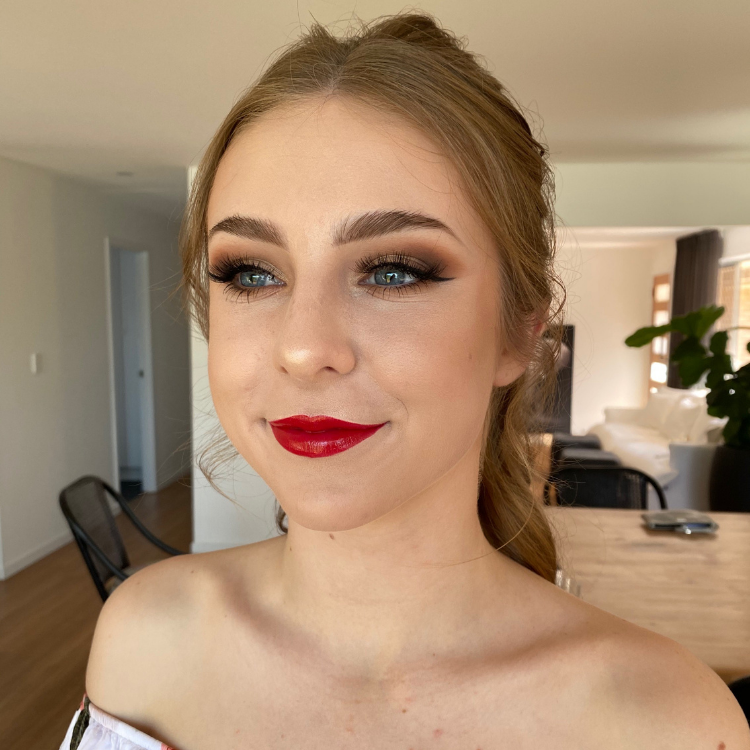 8. Lash lifts vs False lashes.
Lash lifts are great, don't get me wrong. They are also great for a day to day type of thing. If you're planning on having false lashes applied, a lash lift makes the application fiddly. This results in your lashes possibly not looking their best.
If you know you don't want false eyelashes applied, also keep this in mind. I've come across so many dodgy lash lifts over the years. Lash lifts are a "perm" for your lashes and so they will permanently stay like that until they grow out.
If you don't like the way it's turned out, you can "perm" them back to normal again (not so good for your poor lashes). Alternatively, you'll have to wait 5-6 weeks for your lashes to naturally fall out and grow back normally.
10. Wear a top to your appointment that's easy to take off without ruining your hair and makeup.
This could be either a strapless top or singlet that's easy to slip off over your head. Singlets and strapless tops are also great to wear because your makeup will be able to colour match you quickly and easily. Alternatively, wear a button up shirt that can be easily taken off when it's time to get dressed.
So once you know the date for your school formal, it's time to book your professional hair and makeup service. Follow these tips to have your special event run without a hitch.
Makeup Palace offers Gold Coast hair and makeup artistry for all types of events such as photo shoots, weddings, formals and corporate events. As a mobile hair and makeup service, Makeup Palace has helped thousands of people get ready across the Gold Coast and surrounds.