Dior Backstage Face & Body Foundation Review
I finally got to test out and review the Dior Backstage Face & Body Foundation. I've been on a foundation testing spree over the last few months and I just knew I had to include this one. It also has been requested by my clients so how could I say "no"?
This review is in no way sponsored nor do I receive any compensation. It is my personal experience and opinion.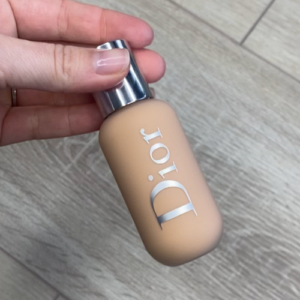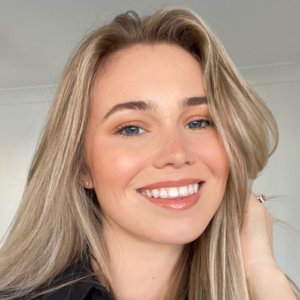 Shade Range
It showed that there were 38 different shades on the Dior site, and 40 shades on the Sephora site. Possibly two shades were recently discontinued. Either way, 38-40 isn't the biggest shade range I've ever seen but it is definitely decent.
Something that I really appreciate as both a makeup wearer and a makeup artist, is that the shades & undertones are clearly labelled. When brands do this, it makes it so much easier to select the correct shade. The foundation has 16 intensities and 6 undertones.
For myself, I picked out 1N (intensity of 1 with a neutral undertone), which was the perfect winter shade for me.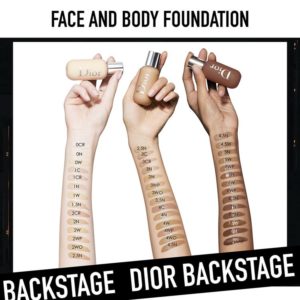 Coverage
Dior describes this foundation as ultra-buildable. Straight away, I could tell how versatile this coverage is. A small amount just gives a bit of sheer, natural coverage. It's also possible to build this up into layers up to a fuller foundation.
Rather than keeping a tinted moisturiser, CC cream and medium coverage and full coverage foundation all in your makeup bag, you just have the one product that replaces all of them.
Application
The foundation was very liquid so to make it more manageable, I only used a small amount at a time. I was actually surprised about how much coverage was possible since it was quite runny.
This foundation can be applied with fingers, a makeup brush or sponge. I used a makeup brush and used a moderate amount to build up to a medium coverage. Using a sponge or brush, you can also build another layer for a very full coverage. Using fingers, it gives a sheer, light coverage which looks really natural.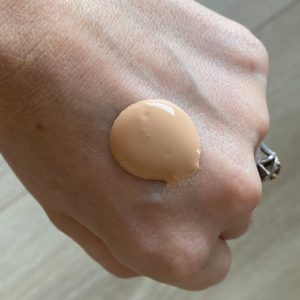 I instantly loved the way that this melted into the skin and just looked really natural. Straight away I could see why people love this so much.
Wear
The Dior Backstage Face & Body Foundation claims to be waterproof, sweat proof, and to be able to resist extreme conditions. This includes workout sessions, water, extreme temperatures and humid environments.
The description says that the foundation is perfect for bright lights backstage and on the catwalk. I can imagine that this would be a beautiful foundation for photoshoots. I also think this would be a wonderful option for brides on their wedding day.
But does it live up to the "waterproof & sweatproof" description? On my first try, I wore it for about 12 hours and did some exercise in that time.
I lost a small amount of coverage on my chin and cheeks, which I think is forgivable given the testing that I put it through. I also had a small amount of creasing around my eye area but it was very minor. Other than that it looked lovely, not cakey in any way and it didn't settle in fine lines during the course of the day. As a bonus tip, a little powder and some setting spray, seem to extend the wear to its full potential.
I also really liked that during the day, it feels more like a moisturiser rather than a foundation.
Finish & Texture
The Dior Backstage Face & Body Foundation gave an instant glowy, dewy and healthy looking finish. It didn't settle into fine lines and pores and it also handled my dry skin really well. While it didn't accentuate my pores, it also didn't really blur them either. This could easily be remedied with a different primer & powder.
For those wanting a more matte finish, you could layer a matifying powder over the top.
All products applied on top of the foundation also sat really nicely and it all worked seamlessly together.
Price
This foundation retails for $70 for 50ml. While this is on the higher end of the price range for foundation, I think this is very reasonable. While there are many foundations that are less expensive, most come in a 30ml bottle. So you're almost getting twice as much, and getting this beautiful, luxury, well performing foundation.
Accessibility
The Dior Backstage Face & Body Foundation is available in a few different places in store and online in Australia. I found the most convenient location to be Sephora. Something I can recommend is to colour match this in person if possible.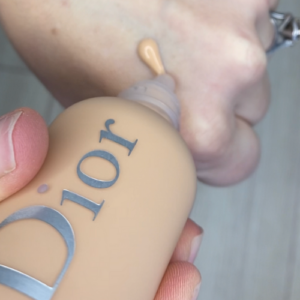 Other
The foundation comes in a plastic dropper bottle, which I thought was a bit strange since it's a luxury product. I'm just used to different packaging when it comes to higher end foundations. At the same time though, I get it. The plastic dropper means it's travel friendly, lightweight and won't break or leak in my makeup kit.
When I googled the Dior Backstage Face & Body Foundation, some websites stated that this foundation is vegan & cruelty free. Dior also says that they are cruelty free in all countries except where required by law. In addition, they say that they are deeply committed to eliminating animal testing.
While this product may not contain any animal by-products and Dior themselves are against animal testing, it's unclear if there is zero animal testing. There are also no official cruelty free certifications.
The more I used this, the more I can really appreciate that this is such a reliable, multipurpose foundation. I can definitely understand why it is a staple for so many makeup artists!
As you can see below, I really couldn't come up with any more negative points for this foundation. The only thing I can think that is important to note is that it's worth using a quality setting powder and spray to extend wear as much as possible.
Pro's
Foundation melts into skin
Can be applied in various ways
Ultra-buildable & versatile
Travel friendly
Lightweight container
Easy to understand shade range & undertones
Long wearing, water proof & sweat proof
Doesn't accentuate pores, fine lines or texture
Natural, glowy & healthy looking finish
Great value given bottle size and product quality
Con's
Possibly cruelty free but not certified cruelty free
Very minor creasing during the day around the eye area
Overall Rating: 9/10